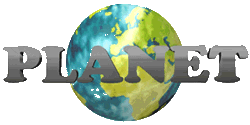 PLANET 2000 Summer School on
AI Planning
---
Welcome to the home of the PLANET 2000 Summer School on AI Planning
The school will explore the alternative approaches to domain-independent planning currently being addressed by the international planning community.
This site takes advantage of frames.
The browser you are using does not support frames
Frames are currently supported by Netscape Navigator (from version 2.0) and Internet Explorer (3.0 and above) Internet Explorer is free, and Netscape Navigator and Communicator are free to educational institutes
You can still browse the full site with limited navigation
capabilties using this table of contents.
----- Best viewed with -----
---
PSS is maintained at the University of Brescia (Italy) Universita' degli Studi di Brescia by Ivan Serina (serina@ing.unibs.it).
---